Asso. Prof LÊ VĂN THỌ
Technique advisor of BIO-PHARMACHEMIE joint – Venture Company

CAUSES:
There are many factors that cause dermatitis in dogs, mainly due to ectoparasites living in hair, skin or dog ears, such as fleas, ticks, lice, ear mites caused by Octodectes cynotis, skin diseases caused by Demodex canis, mange caused by Sarcoptes. They suck blood thus causing anemia, allergy and damaged skin, may lead to deuteropathic inflammation and pyoderma.

TRANSMISSION:
- Ectoparasite infected dams rapidly transmit to their puppies during nursing period.
- From infected host to susceptible host.
- From outdoor environment such as playing or sleeping areas.
       
CLINICAL SIGNS:
- There are high risks for newborn puppies to get infected by Demodex canis a few day after birth,via direct contact with their mother. According to Lê Thị Thu Sương 2013, 26.94% dogs were infected with Demodex canis. Demodex is likely to reside on head and 4 limbs. Obvious sign is hair loss around eyes which looks like wearing-glass. In early infection, dermatitis starts locally and long later systemically with pus in case of no treatment taken.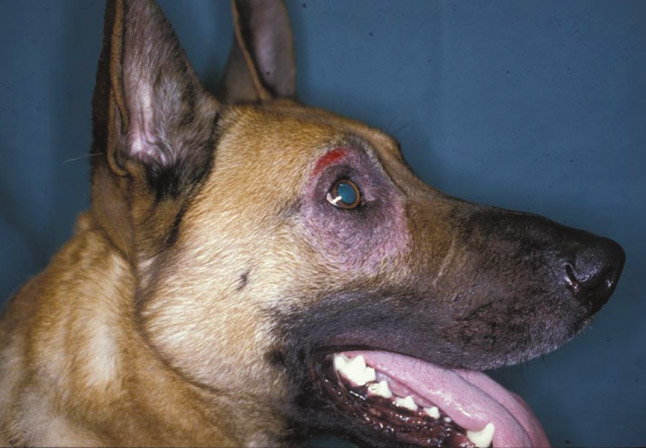 Dog with local dermatitis around eyes

- Chó có những biểu hiện như ngứa nhiều, tự cào cấu, cắn, nên dễ gây tổn thương. Rụng lông, da ửng đỏ, dày lên có vảy và khô. Nhiều khi có chảy  dịch vàng, có mủ do nhiễm trùng kế phát của vi khuẩn Staphylococcus.
 - Infected dogs show signs of excessive pruritis, self-scratching leads to skin injury, alopecia, reddened skin, thickened with scales and dry. Yellow discharge and pus can be present due to secondary infection of Staphylococcus deuteropathic/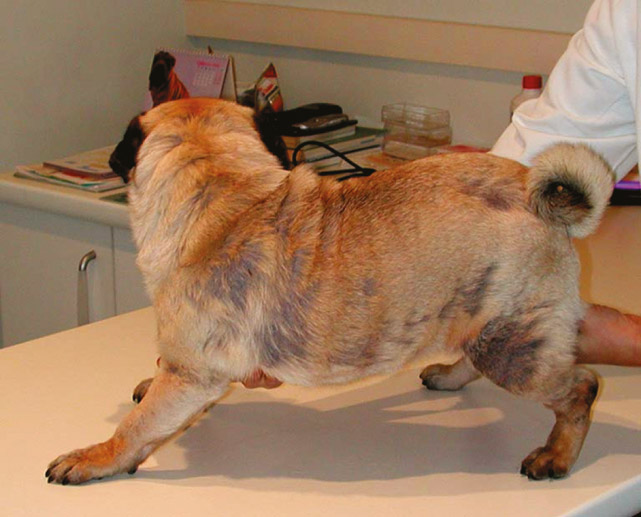 Systemic dermatitis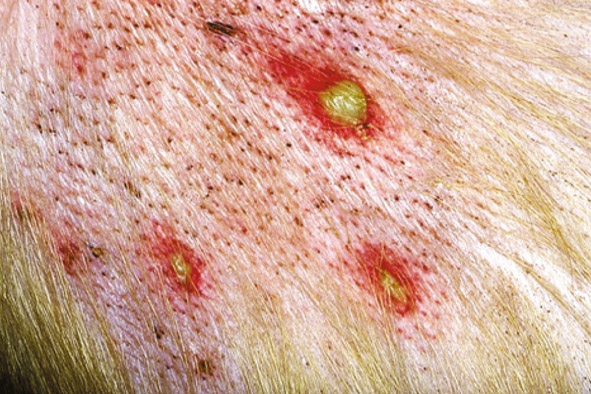 Pyoderma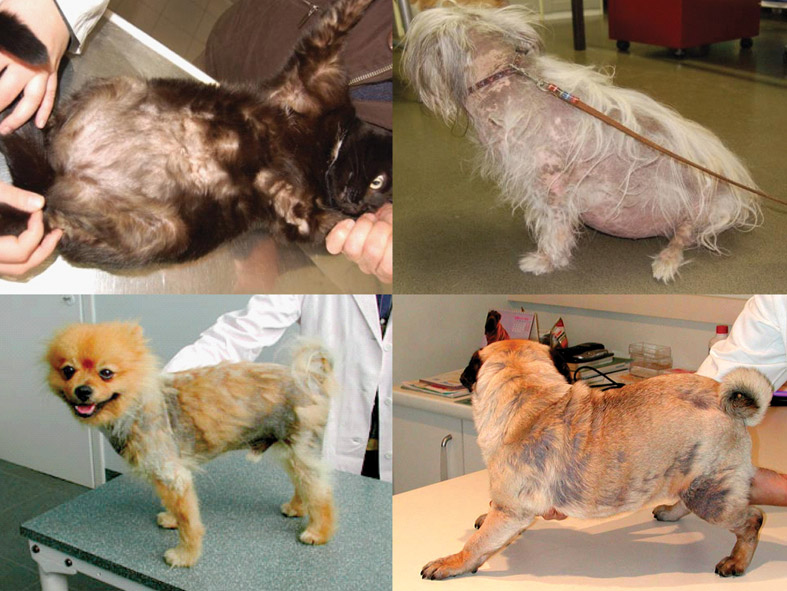 TREATMENT:
- BIVERMECTIN 0,1% ® with 1ml/ 2,5-3kg SC, once a week, for 3 continuous weeks (Caution: Some breeds such as Collie, Australian Sheepdog, Bobtail, Shetland Sheepdog, long hair Whippet particularly sensitive to the toxic effects of ivermectin).
- In addition, for the effective treatment, we should combine with DERMAPHYTE AND ITCHY SHAMPOO TREATMENT BIO-SHAMPOO 5 (Derma). Usage: Thoroughly wet coat with water, apply shampoo and then working lather whole the dogs skin in 1-2 minutes. Keep for 5 minutes and clean with warm water, apply once a week. Caution: avoid direct contact with eyes.
- In case of pyoderma, intramusclar injection with BIO-AMOX LABIO-AMOX LA 1ml/10kg BW should be done. Repeat after 48 hours. Besides, BIO-AD3E and BIO-METASALBIO-METASAL can also be used to enhance recovery.      
PREVENTION:
- Use shampoo or soap designated for dogs, do not use human product. Recommended to use BIO-SHAMPOO 1 high-ranked shampoo for dogs – cats, once a week to prevent skin diseases and ectoparasites.
- Use BIO-FINIL spray to prevent fleas, ticks when they are detected on dogs.
- In addition, spray around sleeping areas to prevent fleas and ticks reoccurence.
- Use BIO company products such as BIVERMECTIN 0,1% ® 1ml/ 2.5-3kg BW SC, once every 2 months to treat internal and external parasites.
- Use BIO MILK For Pet, high-ranked milk for dogs and cats to provide enough nutrition for animal health, leaving your pet a soft coat and good health.
Asso. Prof LÊ VĂN THỌ